Tantalizing Tips to Spruce Up Your Salad!
For some of us, eating a bowl of salad is a challenge despite knowing that it will do a world of good both for our bodies and our waistline — it is still just so difficult to get it to go down! There are many people who struggle to find a way to enjoy a fresh salad, but to help you with that, here are a couple of ways to spruce things up and make salads a whole lot more palatable!
Throw In Some Healthy Fat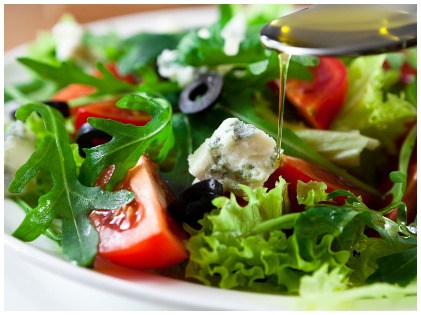 It is simply a fact of life that anything with some fat simply tastes better! Think of bacon, avocados, flavored oils, and delicious cheeses. These are good sources of fat that will add so much flavor to your salad, so much so that you will actually look forward to each bite! Coconut meat, nuts, and seeds are also other more nutritious sources of fat that add flavor. The additional benefit of including fat into your salad is that your body will actually obtain more nutrients as the fat-soluble vitamins in the food become more available thanks to your chosen source of fat!
Have Fun With Fruit
Whoever said that fruit was banned from the salad bowl? Get creative with your salads by injecting them with a variety of flavors, colors, and textures by adding chopped or sliced fruit. If fresh fruit isn't your thing, you could even opt for dried varieties. Let's not forget how balsamic vinegar and strawberries taste so well together! And don't forget the way raisins perk up pretty much anything they are added to! There really is no limit to what fruit combinations you could come up with as all types of fruit pair well with greens, dressings, and even vinaigrettes. If you really want to get creative, adding fruit concentrates to your dressings is another way of introducing sweetness and flavor with fruit.
Wilt Those Greens!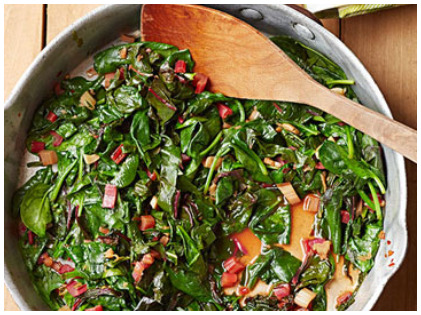 What better way to fool yourself into eating a salad than by wilting your greens just enough that they feel like you're tucking into a warm stir fry! A light and flavorful marinade pairs well with wilted greens, and a light sprinkling of seeds can offer an interesting texture to your plate! In fact, adding steamed veggies like steamed cauliflower, broccoli, or carrots can also help make a wilted salad more flavorful and palatable. Feed your eyes first – use plenty of colors, and you'll be hungry in no time!
Bring Out the Grains and Legumes!
Salads can get boring sometimes, and one delicious way of mixing things up is to toss in some couscous, pasta, beans, pulses, or grains. A handful of rice or black beans can transform a salad into something more enjoyable to eat – while remaining a salad, essentially! In addition to the different flavor profile this will introduce, you can also benefit from the boost in minerals and vitamins. And if you are adding legumes, you can bet you'll be getting a lot more protein out of your salad which will keep you satiated for longer periods of time!
Nuts and Seeds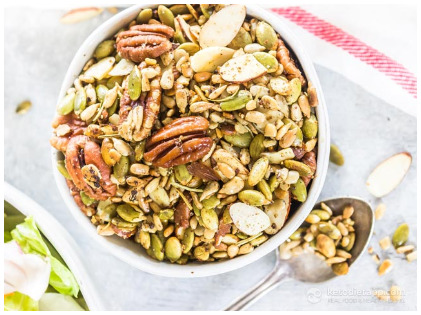 We've mentioned sprinkling nuts and seeds over your salad for new texture, and of course, for the added nutrition. Some great additions are almonds, pecans, walnuts, or pistachios, and sesame, chia, poppy, or flax seeds make for wonderful salads. Toasting seeds or nuts before adding them to a salad lends a delicious undertone of flavor that pairs well with meats and grilled food. Make sure you add seeds to salads that have a little dressing do that you don't end up with all your seeds left behind on the plate instead of adhering to your salad!
The next time you're thinking of what to put into your salad, be bold and have fun with texture, color, and flavor. Don't forget to jot down your favorite combos for a quick meal when you're stumped! Try to add a delicious salad to every meal of the day if possible — that way, you won't even have to count your fruit and veggie intake, and you will be sure you're meeting your daily quota with minimum effort. Time to make a permanent space on the countertop for your lettuce spinner and your salad dressings!