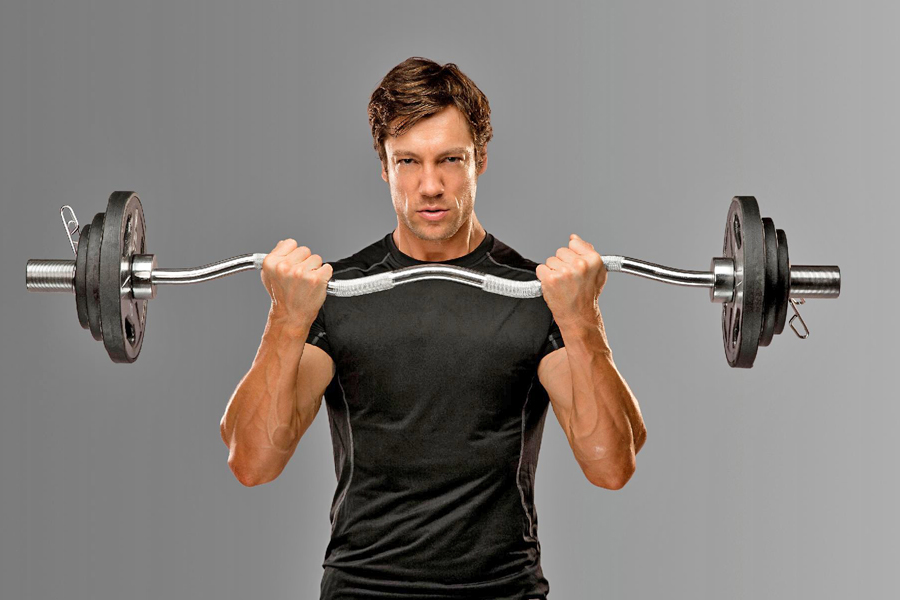 Lifting a weighted bar is a tried and true method for strengthening your upper and lower body. It used to be that bars were used for adding separate weights to customize how much you were lifting. Today there are pre-weighted bars that are more convenient and easier to use for a multitude of exercises. Most of these bars are padded on the outside so they will never damage your floor. It's convenient to use these weighted bars in the comfort of your own home, and they're also being incorporated more and more into fitness and Pilates classes. When looking for the right bar for you, ask yourself how much you want to lift, what kind of exercises you'll be doing, and how much you want to spend. Most are pretty affordable, but if you want a heavy-duty bar to add exterior weights to then it may cost you a bit more. This is a tremendous piece of equipment to increase your strength and improve your balance and stability, whether you are new to fitness or a professional athlete. There are even weighted bars that come in a rainbow of colors to add to your home gym decor.
Most Popular Weight Bar
CAP Barbell Curl Bar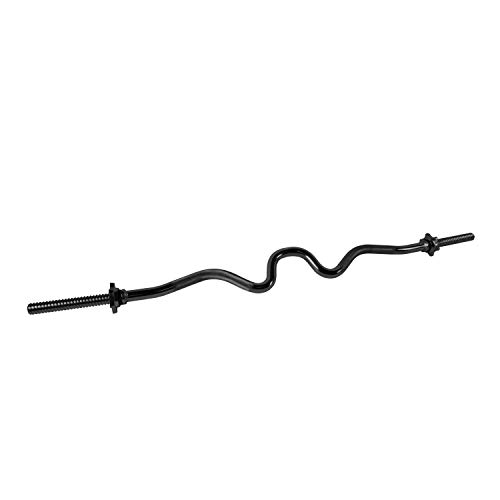 It's no secret that CAP Barbell provides some of the most durable and effective workout equipment on the market, and this EZ Curl Bar makes it more convenient than ever to get an amazing upper body workout in the comfort of your own home. The diamond knurled handgrips are the secret to amazing gripping power, and the high quality steel construction adds tremendous sleekness and durability. It perfectly accommodates all 1″ plates, and collars are included. With its 200 pound weight capacity, you can get a serious workout with the help of this bar. Simply put: this is one of the best bars on the market from a brand name that everyone can trust. It's going to last you for a number of years to come, and will contribute greatly to the sculpting of your upper body. Using a bar to lift weights is one of the most trusted methods of strength training, and can be used for a number of different effective exercises that get you into shape in no time.
Best Overall Weight Bar
CAP Barbell Workout Bar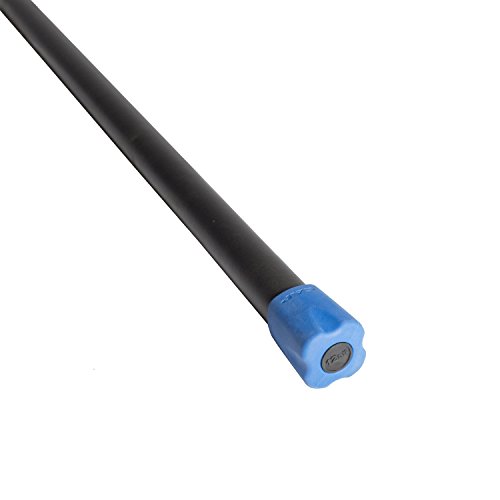 This weighted workout bar from CAP Barbell is a great way to do a bar workout without having to put-on and take-off additional weights. It makes an upper body workout tremendously convenient and effective. The bar is less than 2″ thick and is 50″ long. Solid steel construction is encased in a soft foam rubber exterior that makes the bar safe and comfortable to use. This is a great piece of equipment for all kinds of exercises including strength training, circuit and interval workouts, as well as sports conditioning to improve your balance and alignment. Because there's even weight distribution across the bar you can achieve a balanced workout. There are no loose parts to this bar, and it's easy to store when not in use. The soft exterior will never damage your floors, and the square shape allows for a firm and comfortable grip at all times. This is the perfect design for group or home fitness sessions.
Best Budget Weight Bar
Acoustica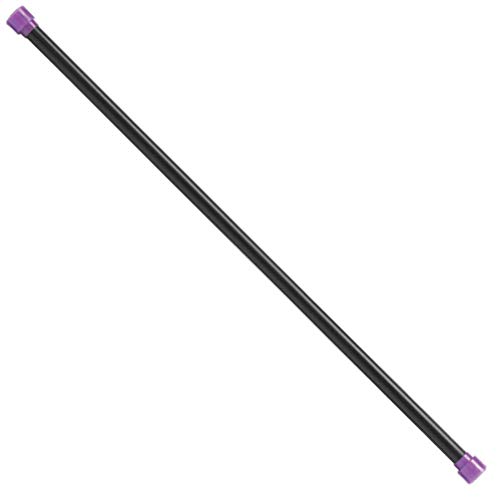 This padded weighted bar from Body Solid Tools is designed for a wide range of exercises for individuals or groups, as well as physical therapy, yoga, Pilates, and aerobics. The durable rubber construction gives you the most comfortable grip possible, while the color-coded rubber ends allow you to differentiate between bars of different weight. Body Solid has done an amazing job at designing a bar that helps to increase stability, endurance, and core strength, all within the comfort of your own home. A perfect piece of equipment for allowing you to get all the benefits of a bar exercise without the hassle of loose parts and changing weights. The various bright colors are a great added feature that not only help you to keep the bars organized, but also add a fun touch of vibrancy to your home gym. With flashy colors like magenta, pink, purple, and grey, you can add some brightness to your decor.