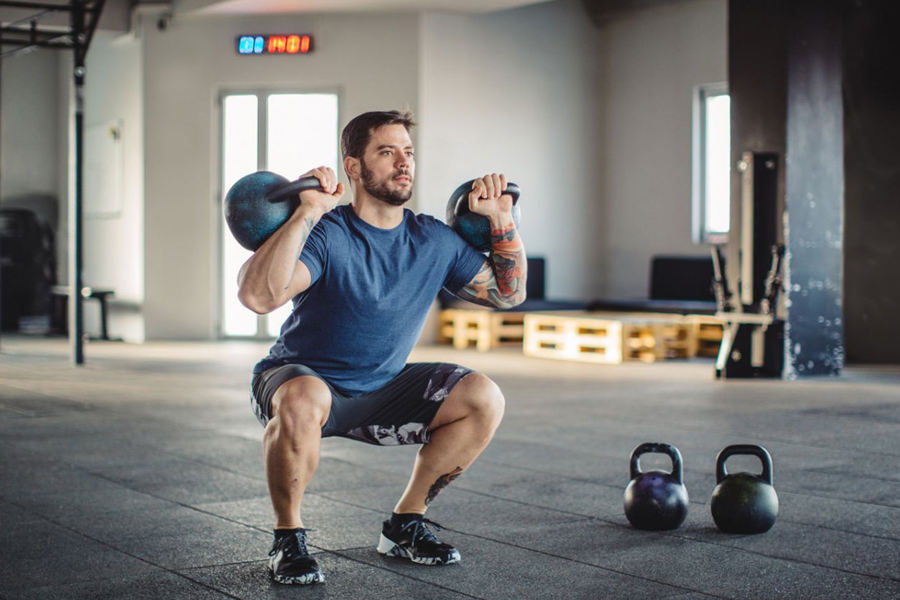 Kettlebells were invented by the Russian Red Army to tone the entire body, add strength, and improve endurance. They're particularly great for working the muscles at the core of the body. The bells are compact in size, and that makes them an ideal choice for working out at home or in small spaces where there's no room for significant gym equipment. They come in a number of different sizes and weights, so it's good to get a number of them as you increase your strength over time. Some newer models allow you to add more weight to the same Kettlebell so that there's no need to purchase a number of different ones. When looking for the right brand for you, consider what weight you'd like to start with, and also if color and design are important to you. They're all comparable in price, but some of the pro-designs will cost you a bit more money. Kettlebells are a fantastic addition to your daily fitness routine, and you can really see results in your body after the first week or two.
Most Popular KettleBell
CAP Barbell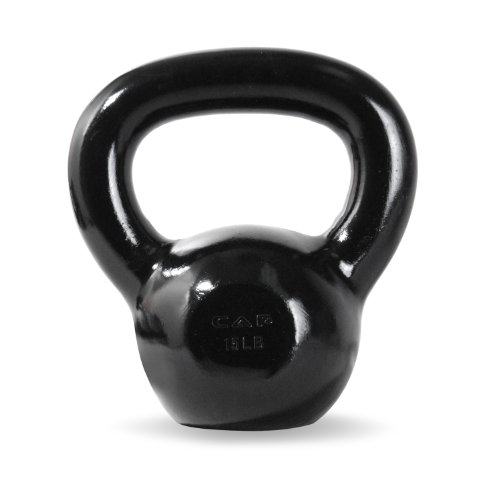 Perfect for MMA training or Crossfit, this Kettlebell allows you to train like the pros do, and take your workout to the next level. Unlike the cast iron Kettlebells, these pro grade ones are always the same size no matter what weight they are. This allows you to keep the same technique and position, even when changing the weight of the bell. This is a great way to increase the strength of your entire body, while also improving power and endurance. There are a wide range of exercises that can be done with the bell, and no matter what you do you'll definitely be strengthening your core muscles. Take your squats, cleans, throws, snatches, jerks, and swings to a whole new level with a kettle bell that is built solid. The 100% steel construction is what make this bell much more durable than a classic cast iron bell. It comes in a number of different weights, allowing you to slowly increase your performance and strength.
Best Overall KettleBell
Bowflex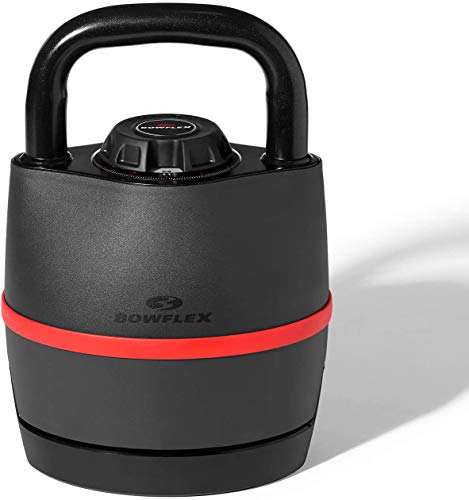 This Kettle Versa Bell from Bowflex is incredibly adjustable and is actually like owning 6 different bells in one. The 16 pound base and cast-iron handle are built for extra durability, and the bell holds 5 different additional steel weight plates inside its frame. The innovative design allows you to choose the perfect weight for you, and add or decrease weight at any time. This saves you time, space, and money. Adjust your workout by seamlessly going from 8 to 40 lbs in a snap. The Kettlebell comes with a square base that allows you to easily store the extra weights that are not in use. There's also a sturdy base that makes it easy to perform your off-the-floor pushups. This is perhaps the most versatile and innovative Kettlebell on the market, and a fantastic choice if you have limited space but still want a diverse and effective workout.
Best Budget KettleBell
Yes4All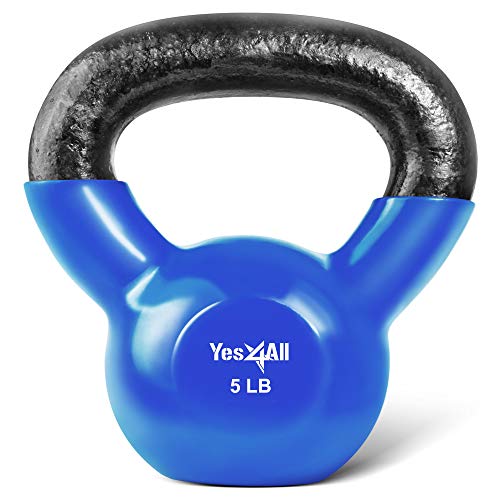 Yes4All is considered to be one of the leaders in fitness equipment, and their Kettlebell would have definitely met the standards of the Russian Red Army. For the past 20 years, Yes4All has grown their business to produce over 600 high quality fitness products that set new industry standards. This is a wonderfully durable Kettlebell that provides a whole body workout that allows you to tone-up, add strength and flexibility, and improve endurance. The rubber base of the Kettlebell is designed to protect flooring, and the cast iron construction with black enamel finish will last untarnished for years to come. It's backed by a Manufacturer's Warranty, and there is absolutely no assembly required. The handles are comfortable to grip and made of reinforced steel. The bells come in a number of different weights so that you can customize your workout and build strength over time. A great way to get a total body workout, and particularly strengthen your core muscles.