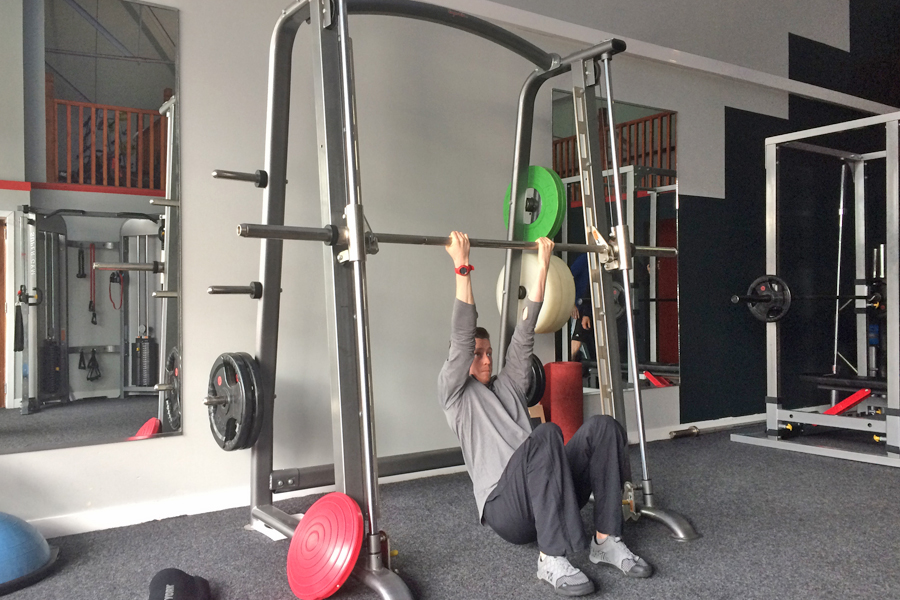 If you're seriously looking to get in shaped, tone-up, or get ripped, then you're well aware that there are a number of different exercises that you need to do to work every part of your body. Most people go to the gym for this because there are literally dozens of machines that you need to get the job done. But when you want an intense workout at home, the answer is a Smith Machine. This remarkable system allows you to do a myriad of exercises using only one machine. It's true that purchasing one of these isn't cheap, but it's the most effective way to workout at home without all the equipment that you find at the gym. Smith Machines offer a number of weights, bars, and pulleys so that everything can happen in one place. They're usually made of high quality steel, and are compact enough to fit into your home gym or garage. Once you buy one, you can be sure that it is going to last for years, because they're designed for some heavy duty lifting.
Most Popular Smith Machine
Marcy MD-857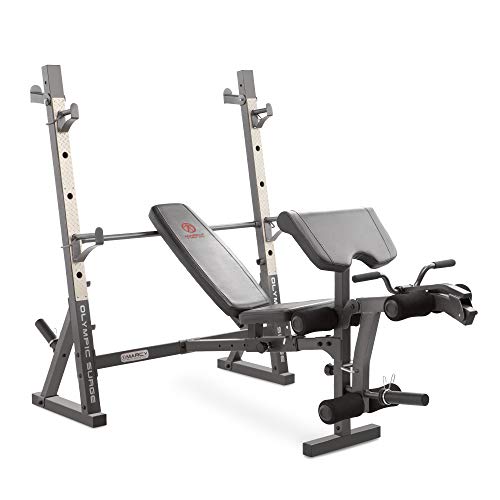 There's nothing quite like a full Smith Machine Workout, and this package from the Marcy Series provides you with everything you need to get yourself in shape the Smith way. You get the Marcy Series 7 Smith Machine, Selectorized Weight Stack, Commercial FID Bench, Lat Attachment, Pec Dec Attachment, Preacher Curl Attachment, Leg Developer, and Olympic style plates. The entire package is backed by a lifetime warranty so you can be sure that this system is going to last you for years to come. The 4-sided welding construction and 11-gauge tensile strength steel frame are built tough and built to last. This is the best possible workout for toning every major muscle group of your body in no time. It's fully adjustable for the most custom workout of your life. The saber-style safety rods make the workout incredibly simple, so there's no guess-work. No matter what fitness level you're at, you're going to find that you're really taking it up a notch with this incredibly well-built Smith Machine.
Best Overall Smith Machine
Marcy MWM-990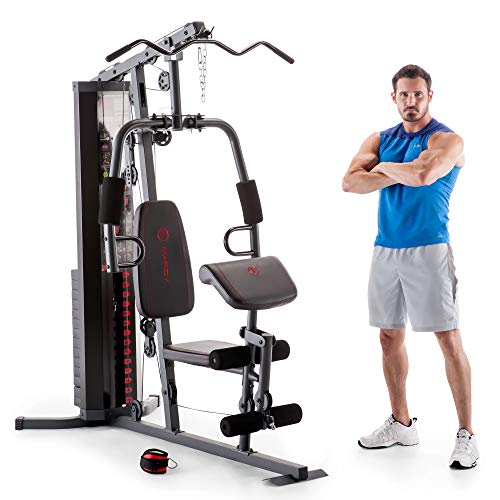 The extra smooth linear bearing of this Marcy MWM-990 Elite Smith System allow for incredible ease of movement, which is only enhanced by the machined steel guide rods. The heavy-duty tubular frame is made of the highest quality steel, and features an innovative 7-degree slant design that naturally works the upper and lower portions of the body. Some incredible features include the Durable Powder coated finish, nylon pulleys with sealed ball bearing, commercial grade pop pin adjustment system, 2000 lbs tensile strength aircraft cable, and chrome striker plates. The commercial grade bar and safety catches make this system incredibly safe and comfortable to use at all times. There are also 6 olympic plate storage pegs to keep everything organized. With all the marvelous features and accessories that come with this system, you're going to never feel bored again with your daily workout. Get the most out of your exercise routine with this amazing system that is built for lasting results and satisfaction.
Best Budget Smith Machine
Fitness Reality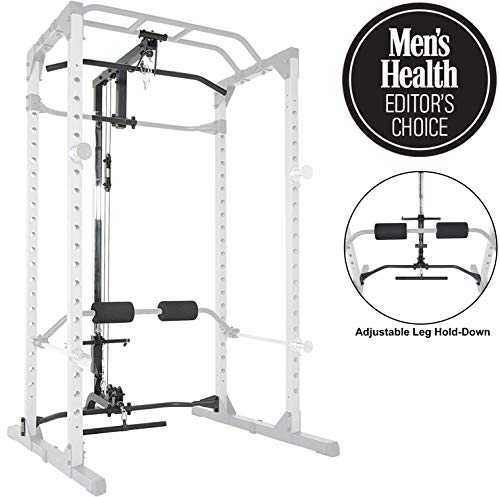 If you're looking for the most intense strength training you can find within the comfort of your own home, then Fitness Reality Power Rack with Lat Pull is a tremendous choice to get yourself in the best shape of your life. This workout "cage" is designed to provide you with a number of possible exercises, such as squats, lat pulls, military presses, pull-ups, and so much more. The Fitness Reality Power Rack is literally designed to sculpt any body in no time. Whether you just want to tone up or get seriously ripped, this system gives you everything you need to get the job done safely and comfortably. The 4 weight plate storage pegs help you to keep everything organized and in the right place. 2″ x 2″ main frame is built to last you for years to come, and can withstand even the toughest workout routines. Fitness Reality makes some of the most amazing workout machines and equipment, and it's incredible just how diverse and customizable this Power Rack is.