Top Low-Impact Workouts You Can Try To Shed Your Extra Pounds
If you are looking to shed your extra pounds, you got to realize first what kind of workouts works best for you and what makes your body feels good. Most of us opt for running to shed off those extra pounds, but not everybody is capable of running, and it's not recommended for everyone. There's no one-size-fits-all solution for weight loss. For example, if you are running with some added weight, it might have a detrimental effect on your ankles, knees, hips, as well as your lower back, and things might get painful. There are a host of low-impact workouts that you can opt for. These are easy to perform and are considered much more useful than running. Check them out.
What Are Low-Impact Workouts?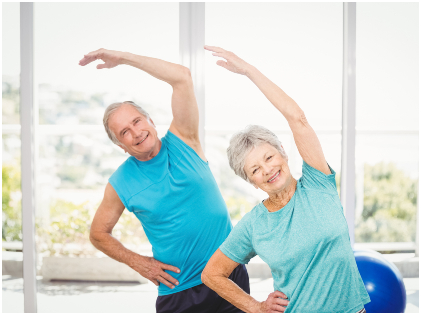 Low-impact workouts boost your overall health and fitness without causing any injury to your joints. According to research, low-impact and moderate-intensity activities like fast walking or yoga give you results similar to what you get from running.
These workouts cut down the risk of heart diseases. Below are some very popular choices. Go through them.
Home Workouts
In case you are not a very active individual, but still want to feel lighter, good about yourself, and shed off some extra pounds, home workouts are ideal for you. Never mind if you haven't been doing much lately. These workouts can be easily done indoors and are gentle enough to keep you in your comfort zone. If you are looking out for the perfect guidance, you can watch the videos that famous fitness experts have uploaded on YouTube. Learn how you should perform the sitting exercises, flexibility exercises, strength exercises, as well as balance exercises. After you are confident of doing them perfectly, start practicing. If you have just begun, it's always advisable to stick to low-impact workouts, irrespective of the category.
Walking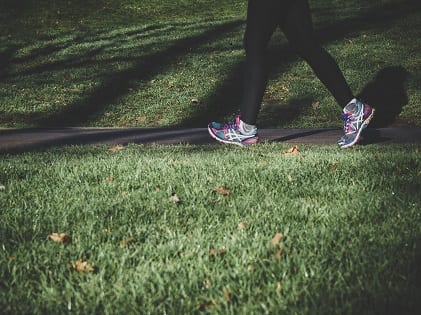 Experts hail walking as one of the most indispensable workouts you can perform to boost your fitness levels, stay active, and be in the pink of health. Also, it is the most easy-to-perform, low-impact exercise that's extremely effective for your cardiovascular system. Aside from burning calories, walking helps you stay lighter.
To increase your heartbeat, walk a bit faster than you usually would while on a stroll. If you start walking more quickly, the intensity of the workout goes up. Imbibe the habit of taking a walk for at least 10 minutes every day. You can also make use of those free apps on your smartphones in keeping track of your progress.
Cycling
Cycling is another low-impact yet effective workout that gives you the desired results. However, if you are riding a bike that has the wrong size, you might invite injuries. Make sure that handlebars and saddles are at the proper height. Cycling is a type of aerobic exercise that mainly focuses on your cardiovascular system and your lower body too. If you haven't been into cycling much, start slowly, and gradually increase the duration of your cycling sessions every day.
Swimming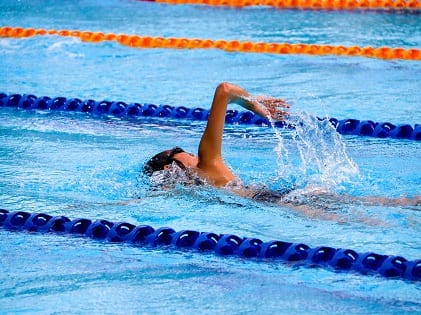 Swimming is one of the best exercises for weight loss. Your entire body comes into play. Swimming is very effective if you want to tone your physique and get back in shape. When you swim, most of the muscle groups in your body comes into play.
If you accentuate the pace, the intensity increases, and that is one of the most appropriate aerobic workouts for you. If you don't stop much in the middle and keep swimming at a steady speed, the results will be for you to see.
Dancing
Dancing is one of the most enjoyable things to do. While you have fun swinging your boy to the tunes, you lose weight. Dancing has all the benefits that you expect from a good workout. Moreover, you come across new people and get to know them. That has a psychological advantage and keeps you in a proper frame of mind. Choose a dance style that suits your taste and just get going.
Once you get used to these workouts, things would get more enjoyable for you. You can revive your fitness and feel confident about yourself at the same time. Start your journey with these low-impact exercises and then head towards more complex workouts. Good luck!