Want to Make Your Fitness Journey Fun? Try Pole Dancing!
Actress and model Eva Longoria once showed her skills with pole dancing on Desperate Housewives, and people were amazed. She even said, "It was worth the pain." While one can only imagine the hard work she put in for that episode, one thing rings true — pole dancing is indeed worth the pain.
Climbing Popularity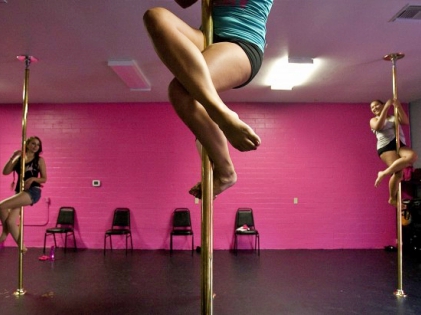 Health and fitness experts agree that ever since the start of the new millennium, the general perception of most people in terms of pole dancing has drastically changed. Most people have already embraced the principles of pole dance fitness programs as healthy and one of the most enjoyable ways of fully working out the body.
This climb to popularity is certainly not without basis. Fitness resources, tips, and insights have generally noted that, aside from the commonly known exercise equipment and diet programs available in the market today, pole dance fitness programs have taken a steep climb towards true patronization.
In fact, many online fitness sites featuring fitness resources, tips, and trends see pole dance fitness as a rapidly emerging trend.
Fun but Challenging
Many regular patrons agree that the real fun of any pole dance fitness program is in the challenging exercise regimen it entails. This includes strength training, squats, push-ups, dance-oriented movements, and sit-ups. The challenge is then raised higher by including the spins, climbs, and inversions which are truly exciting segments of the program.
Pole Fitness Benefits
Pole fitness basically lets you develop strength and endurance, but at the same time, it helps in toning your muscles, enhancing your self-confidence, and more. It is deemed to be a sport rather than just about being seductive.
While pole dancing may be regarded as a form of exotic entertainment, pole dance fitness combines the athletic and aesthetic sides. Thus, all pole dance fitness enthusiasts strive for both form and strength in their routines.
Is Pole Dance Fitness Really Hard?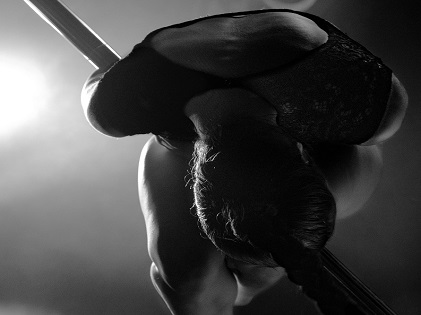 Pole dance fitness, just like any other fitness program, requires dedication as well as constant practice in order to loosen the joints, so to speak. The program is a very holistic kind of exercise routine that requires a discipline that is unique to it (this perhaps explains the mental benefits of pole fitness) and the body strength which is uncommon to power bodybuilders. The combination of both worlds produces this fun & fitness kind of program.
Why Should You Try the Pole Dancing Exercises?
You don't have to do something unless you want to, but if you want to give pole dance fitness exercise a try, you must have a good reason. If you think that this is the type of exercise that will really help you achieve that body and physique you have been dreaming of, then this is certainly worth the try.
Maybe you are thinking that you will be good at this or that this is something you can do for a long period of time because you think you will have so much fun of doing it or maybe you are challenged by how hard it seems to look. No matter what reason you are telling yourself, making you think to give it a try, which is valid. You might just need a little push to give you the confidence you need.
Just think about how strong you will get training to master pole dancing. That is just the cherry on top of the cake because you will get a lot of amazing health and fitness benefits out of doing this. If you are worried that you might not be able to do it, just remember that every expert starts off as a beginner.
Pole Dance Fitness is a Worldwide Phenomenon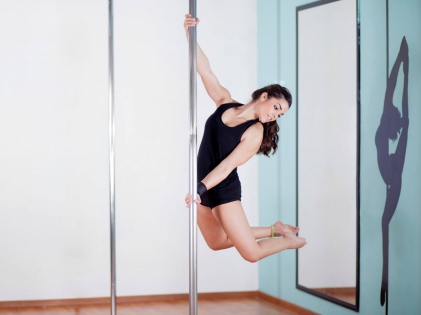 Pole dancing is considered as a legitimate form of fitness program, and sport, evident in the establishment of The International Pole Dance Fitness Association (IPDFA) back in 2007. This organization handles training and accreditation of instructors and pole dancing studios, as well as organizes the International Pole Championships (IPC) annually. This goes to show that pole dancing isn't just a fitness program, but a sport too.
If you're tired of doing the same fitness routine, why not try something new? Give pole dancing a shot and see how far your body can go.